Sandy & Bruce MacAulay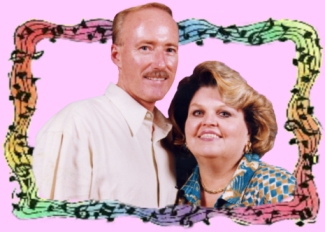 The Children's Music Program at Danville Congregational Church began approximately 9 years ago under the direction of Sandy and Bruce MacAulay.
Sandy brings a great love of music/drama to her profession. She began her church music studies at the age of nine. She sang as well as played numerous brass instruments in the Salvation Army Band. She traveled overseas to participate in a variety of youth conferences as soloist. The church music/drama programs have played an important part of her life as she served as either a director or performer. She has directed both Youth and Children's choirs over the past 25 years.
Sandy won numerous awards and scholarships for her participation in music and drama events. She has participated in professional theatre and has had major roles in "Music Man" with Ken Berry and two productions of "Hello Dolly" one with Martha Raye and the other with Shelia Mac Rae. She completed her Bachelor of Music and Secondary Teaching Credential at California State University-San Bernardino.
Bruce also has a great love for music and drama. He plays the violin and has sung bass in both secular and church choirs. He is an outstanding actor and has participated in professional theatre. Bruce has been a performer and director for the Danville Congregational Church "Murder Mystery" series (a church fund raisng event). Last year, Bruce directed the Youth in several dramatic readings during the Worship Service (what a joy it was to have our teenagers participate in worship).